With this program, a user can estimate payments for individual farm level crop insurance products in addition to SCO and ECO.
As an alternative to the executable tool you can download the spreadsheet here.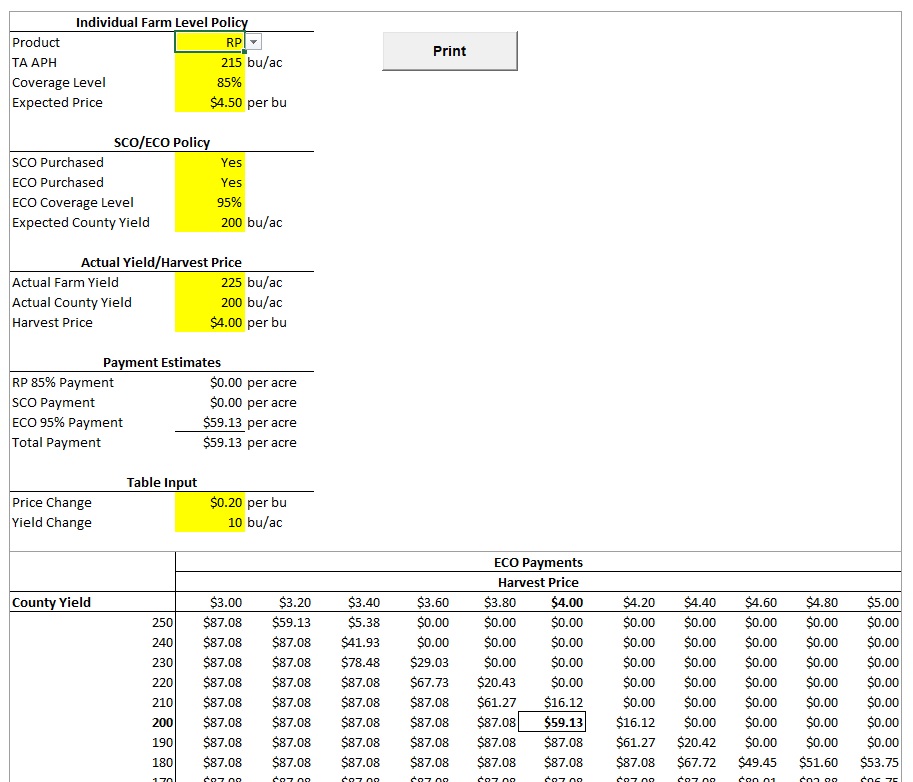 March 2, 2021
For the past several years, many farmers in the Midwest purchased Revenue Protection (RP) crop insurance at an 85% coverage level (RP-85%). Due to both higher projected prices and volatilities, RP-85% will have about double the premium costs in 2021…

The farmdoc Crop Insurance section offers iFARM online tools including the Premium Calculator, Payment Evaluator and Price Distribution Tool.  These tools are updated annually during the Spring crop insurance election period.