Illinois Crop Update – August 18, 2023
Russ Higgins – Extension Commercial Ag Educator
Grundy County
Soil Conditions: Mildly Dry (soil is drier than normal, plant growth may have slowed)
Again, sounding like a broken record, hit or miss on rainfall for areas in NE Illinois. This past week some fields received inches while others received tenths. While management decisions are dwindling this late in the growing season, we can still learn from field visits. An area in a soybean field that from the road I predicted to be SDS or BSR turned out to be White Mold.  While scouting I'm also noting vines becoming more visible, most on field edges, predominantly morningglories, but also burcucumber. The morningglories can be frustrating during harvest, but burcucumber can wrap on the reel and bring harvest to a stop. If you find areas with significant amounts of burcucumber you may consider a harvest aid treatment. We are almost R5 for both crops, near dent stage in our corn and at or near beginning seed in our soybean. Continued low insect and disease pressure in fields I have visited.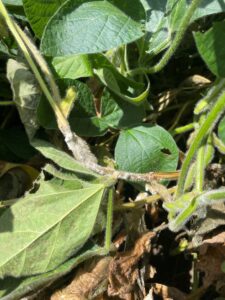 Figure 1: White mold. Grundy County, August 17, 2023.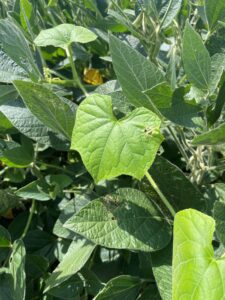 Figure 2: Burcucumber. Grundy County, August 17, 2023.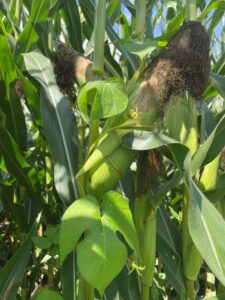 Figure 3: Ivyleaf morningglory. Grundy County, August 17, 2023.
Talon Becker – Extension Commercial Agriculture Educator
Champaign County
Soil Conditions: Mildly Wet (soil is wetter than normal, local vegetation is healthy)
I visited fields in western Champaign County this week.  Soil conditions are starting to dry in the top inch or so, but there is still plenty of moisture below the surface.  Disease in both corn and soybean fields appears to still be minimal.  That said, I did come across a couple small pockets in two soybean fields with symptoms consistent with sudden death syndrome.  Soybeans are between R5 (beginning pod) and R6 (full pod), with new growth still occurring.  Corn fields I visited were in late R4 (dough) into R5 (dent).  Representative ears from different fields showed variable ear sizes and degrees of tipback.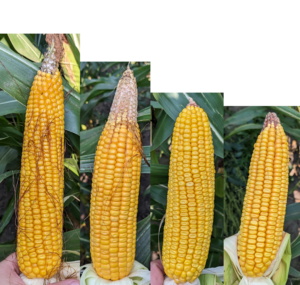 Figure 4: Variable corn ear sizes and tip dieback. Champaign Co., Aug. 18, 2023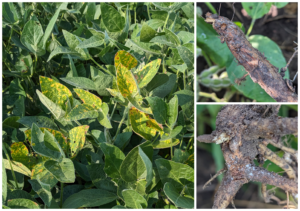 Figure 5: Soybean symptoms consistent with sudden death syndrome. Champaign Co., Aug. 18, 2023

/** * header here */ ?> /** * header here */ ?> /** * header here */ ?>