Illinois Crop Update – May 12, 2023
Russ Higgins – Extension Commercial Ag Educator
Grundy County
Soil Conditions: Mildly Wet (soil is wetter than normal, local vegetation is healthy)
Sunshine and heat, finally! Favorable growing conditions in NE Illinois. The sunshine, warmth, and needed rain gave a boost to both corn and soybean that had been slowly trying to emerge and grow. Despite concerns, I have heard few reports of emergence issues with seed sitting in cool soils for extended periods. This past weekend most areas measured between 0.3" to over an inch of rain. Isolated areas near Channahon and in Kankakee received 2+ inches. Soybean planting is starting to resume in the area.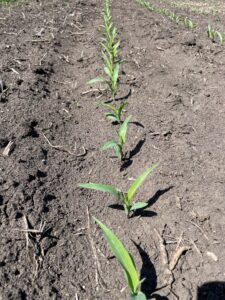 Figure 1: Grundy County corn field – May 10
Jay Solomon – Extension Natural Resources, Environment, & Energy Educator
Stephenson County
Soil Conditions: Mildly Wet (soil is wetter than normal, local vegetation is healthy)
Rain over the weekend through Monday was timely and provided much needed moisture.   Some farmers are still working to finish planting the final fields.
Doug Gucker – Extension Local Food Systems and Small Farms Educator
Macon County
Soil Conditions: Moderately Wet (soil is damp, standing water may be present in low areas, water bodies are full)
In my area of DeWitt, Macon and Piatt counties, farmers are over 95% complete with corn and soybean planting.  Recent cool temperatures have slowed crop emergence. Crops planted between April 6 – 14 have emerged with a few fields of corn at V2 and a few soybean fields at V1. At my location, I have trapped large numbers of True Armyworm moths, which may become an issue in wheat as we approach the second half of May.
Figure 2: Corn growth varies from just emerging to almost V3 – May 10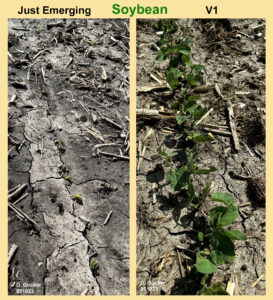 Figure 3: Soybean growth varies from just emerging to V1 – May 10
Nathan Johanning – Extension Commercial Ag Educator
Monroe County
Soil Conditions: Moderately Dry (soil is dry, plants may be browning or stressed, water bodies are low)
Locally, we are still very dry overall.  Rainfall has been very scattered with some areas having caught almost an inch, yet others not even a tenth so far.  Temperatures have been moderate with highs in the 70s to low 80s, but some days have had a noticeable increase in humidity to more summer-like conditions.  Most crops are emerged, but there are some acres left to plant.  Soil moisture conditions for planting this spring have been the best I can remember for the last few years, compared with many wet springs we have had in recent memory.  The extent of the dry is starting to get concerning and most are hopeful for a few inches of rain, even if they still have some acres to plant.  Wheat is still looking very good especially with the modest temperatures and dry.  I have seen some fungicides applied earlier this week on wheat acres.
Talon Becker – Extension Commercial Ag Educator
Williamson County
Soil Conditions: Moderately Wet (soil is damp, standing water may be present in low areas, water bodies are full)
 In my trip through south central IL this past week, most fields I saw are still on the wet side.  Most wheat fields are headed out and at least entering the anthesis (flowering) period.  The wet soils kept the ground equipment out of many fields, but I did see at least a couple planes applying fungicide treatments.  I didn't see much in the way of newly planted fields, and that which was planted in the last couple weeks has, for the most part, not yet emerged.  That said, there were a few fields with emerged spring-planted crop.  With more rain coming through this weekend, field operations will likely be delayed a bit longer in the region.  But with a dry and relatively warm forecast next week, many are expecting to get back in the field soon.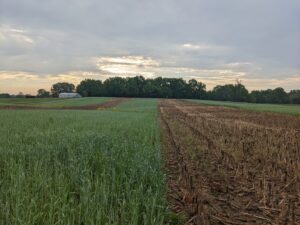 Figure 4: Field in Williamson Co. on John Pike's farm with cover crop strips for assessing effects on soil quality and crop yield; being planted to soybean in the next week or two.

/** * header here */ ?> /** * header here */ ?> /** * header here */ ?>